Description
Brand Name: 

NoEnName_Null

Origin: 

CN(Origin)

Condition: 

New

Type: 

USB voltage tester

Model Number: 

USB voltage tester

Application: 

USB voltage tester

Supply Voltage: 

4-30V
It measures the current and voltage of the power supply unit with a USB port.
Plug and play, no extra power required.
The voltage and current will show a circle.
Small size, simple and easy to carry.
Possible range: 4 – 30V, 0 – 3A.
Resolution: The voltage is 10mV and the current is 10mA.
Error range: voltage <±1%, current <±2%.
Full-scale voltage drop: 200mV.
Operating temperature: 0 – 60 ° C.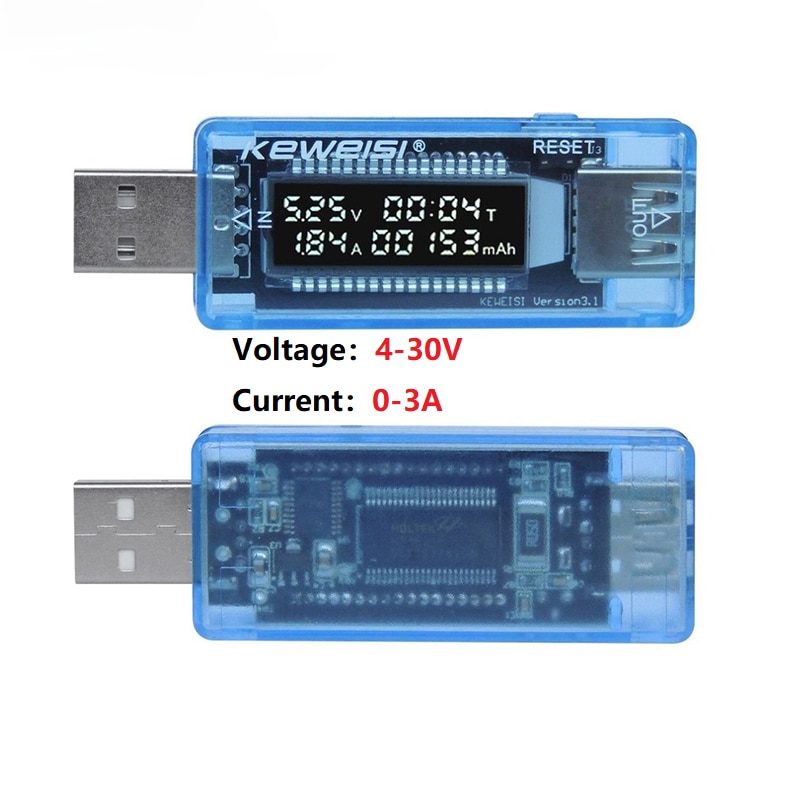 Note: The resistor will get hot during discharge, the temperature is around 80~85℃, please take care to prevent it from being burnt
It is convenient to test whether the output current of mobile power bank, mobile phone charger, USB power supply, etc. meets the standard, as long as the resistance USB port is connected to it. And can do aging test on mobile power supply and USB power adapter.
Tips:
1. When the load is working, the winding resistance will inevitably generate a very high temperature due to the high current passing through it. Therefore, during use and within a short period of time after use, the human body must never touch the winding resistance. So as not to be scalded! Do not allow flammable objects to touch the tester to avoid fire! In short, you must be highly vigilant during use!
2. Taking into account the particularity of the winding resistor, a little white smoke and peculiar smell will appear after the first use of electricity for a period of time. This is because the outer paint still contains a very small amount of moisture. The lacquer is baked at high temperature to produce peculiar smell, which disappears completely after a period of use. This phenomenon will inevitably occur and is a normal situation. Don't worry about the load tester being damaged, please rest assured to use it.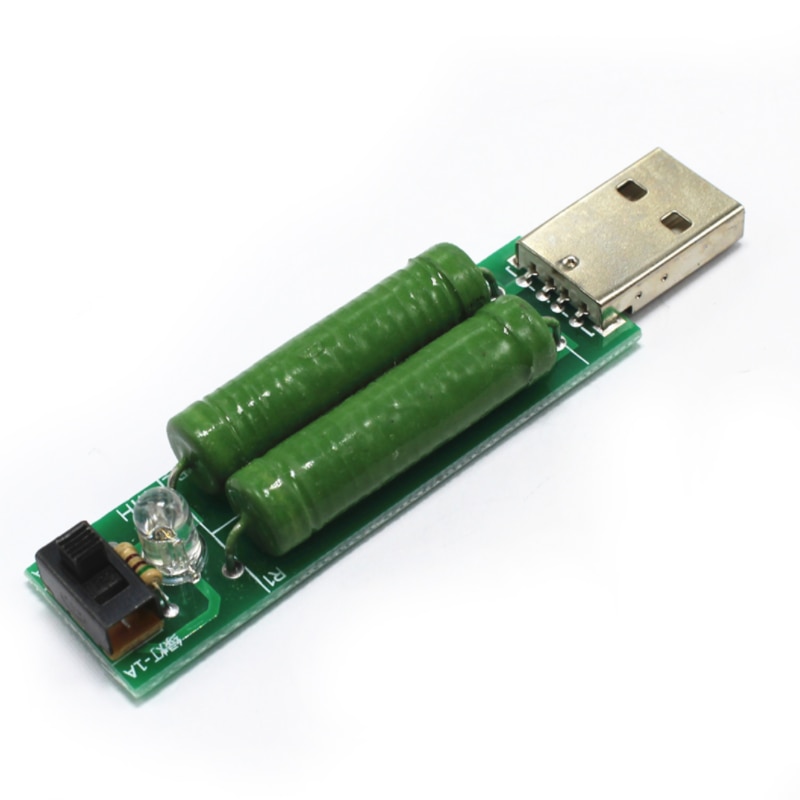 Charge and discharge status indication
Built-in charging and discharging power MOS
Input voltage: 3.7V~5.5V
Charging current: up to 1A
Output current: up to 1A
Output voltage: 5V
BAT discharge termination voltage: 2.9V
Preset 4.2V charging voltage with an accuracy of ±1%
Discharge efficiency: 85% (input 3.7V, output 5V/1A)
Maximum 8uA standby current
Integrated charge management and discharge management
Intelligent temperature control and over temperature protection
Integrated output overvoltage protection, short circuit protection, heavy duty protection
Integrated overcharge and overdischarge protection
Supports turbulence mode and zero voltage charging