Description
Brand Name:

SOCOTRAN

Battery Capacity(mAh):

2000mAh

Origin:

CN(Origin)

Is_Display:

Yes

Waterproof / Water-Resistant:

No

Walkie Talkie Type:

Portable

Maximum Range:

3km-5km

Output Power(w):

3w-5w

Certification:

CE

Model Number:

KT-8R

Frequency Range:

136-147Mhz 400-470mhz 220-270mhz 350-390mhz

Dimensions:

128x62x35mm

Storage Channel:

200 channels

Material:

Plastic

Color:

Black

Operate Voltage:

7.4V

Output Power:

4W

Quad frequency:

Yes

Battery capacity:

2000mAh

Display:

Large Color display

FM Function:

Yes

Weight:

230g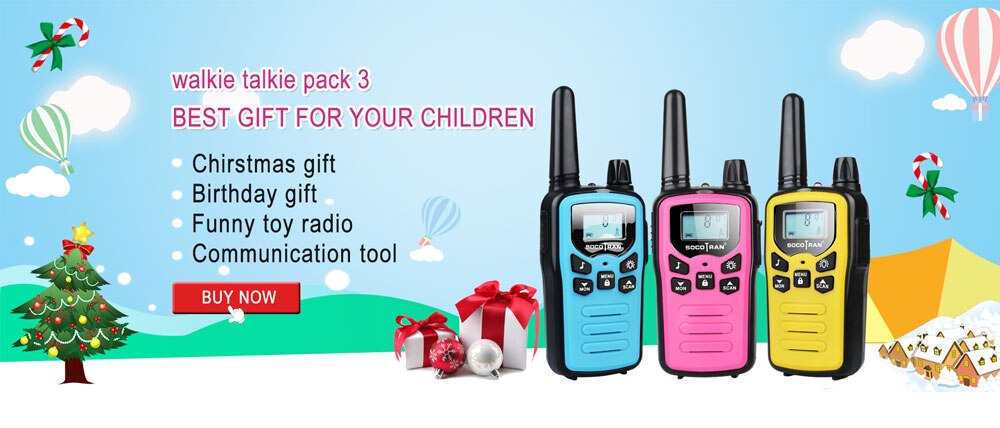 Quad Band Walkie talkie UHF VHF 136-147Mhz 400-470mhz 220-270mhz 350-390mhz 4 Band Handheld Two Way Radio Ham Transceiver Socotran KT8R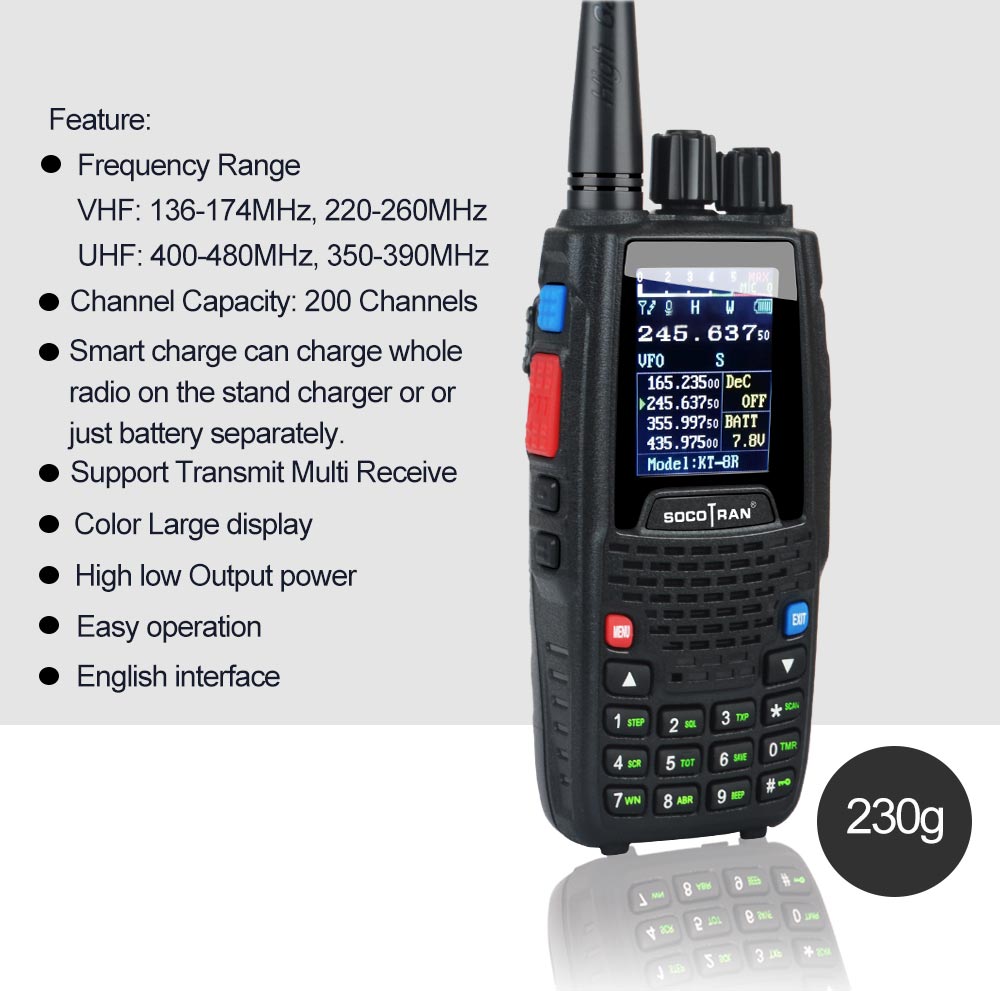 Main Feature:
Quad band, Quad Standby
FM Radio: 65-108MHz (Reception )
Fashion color screen
High low Output power
Easy operation
English interface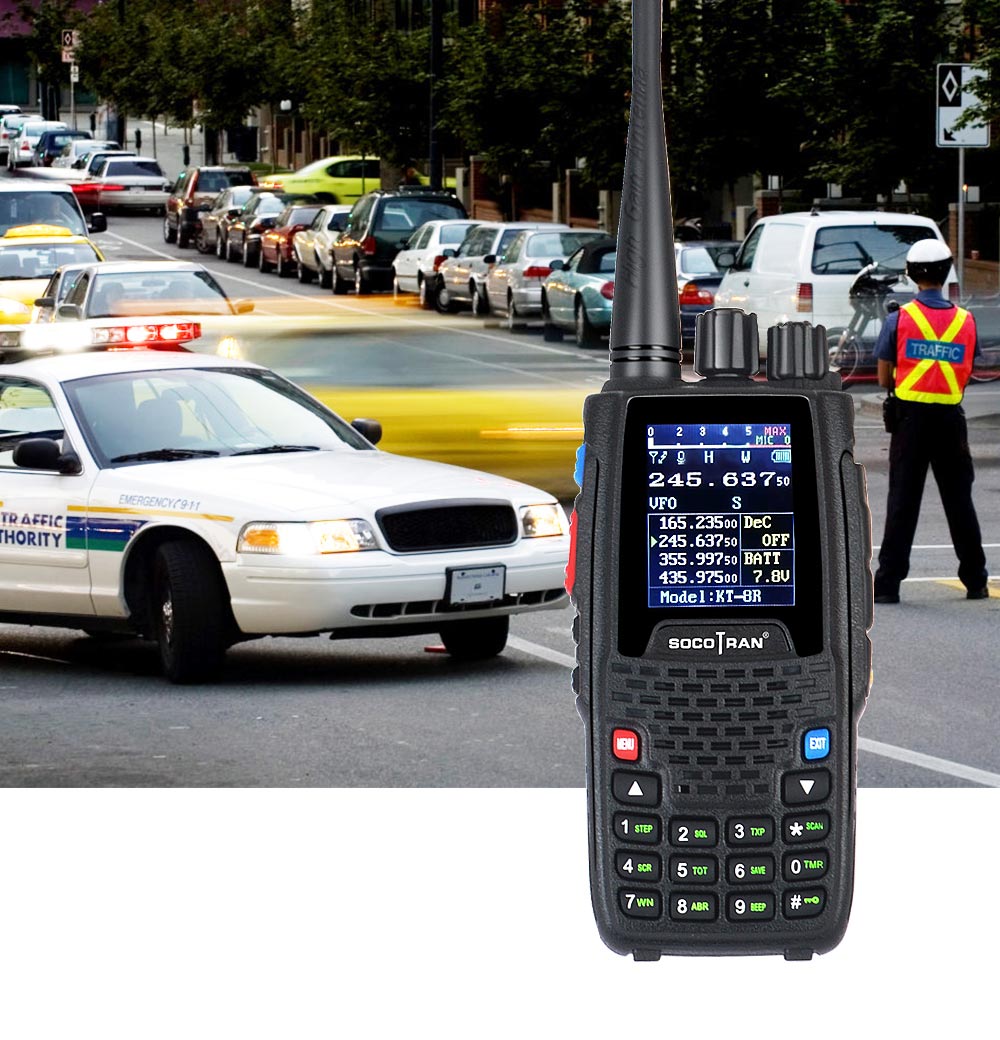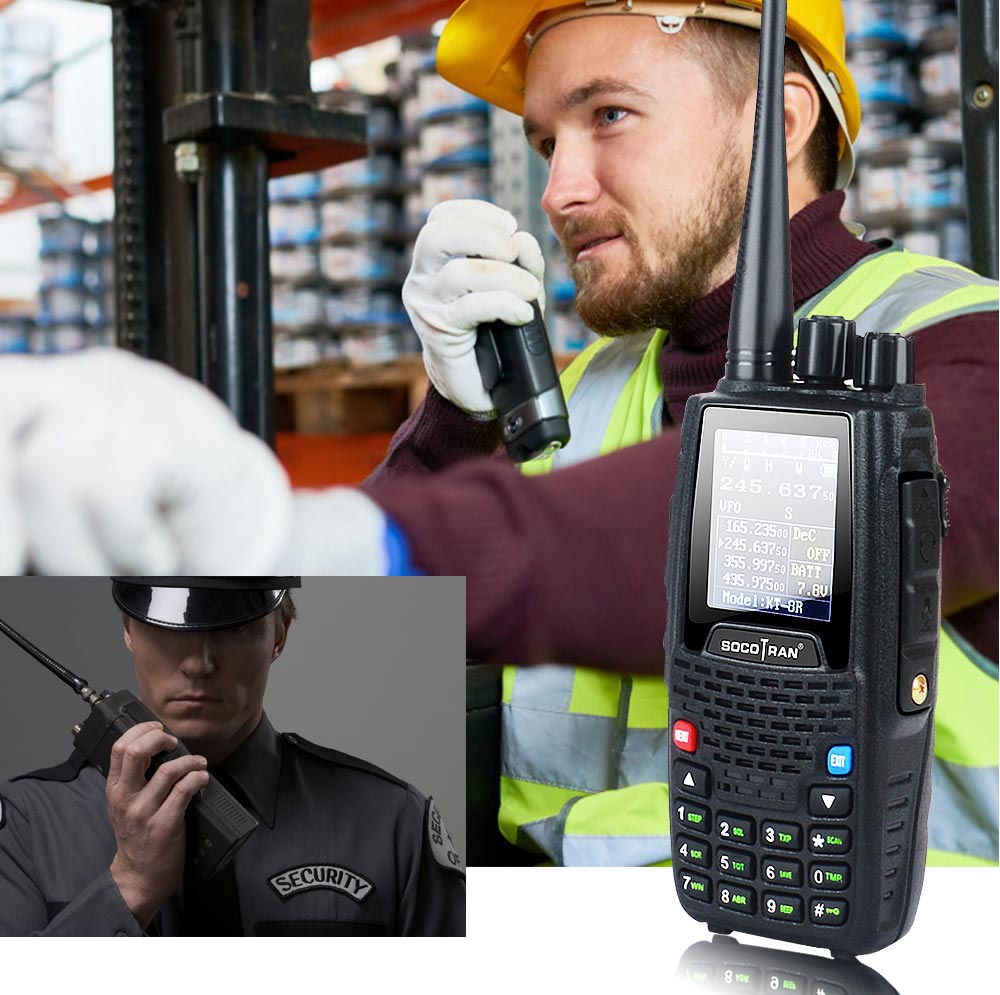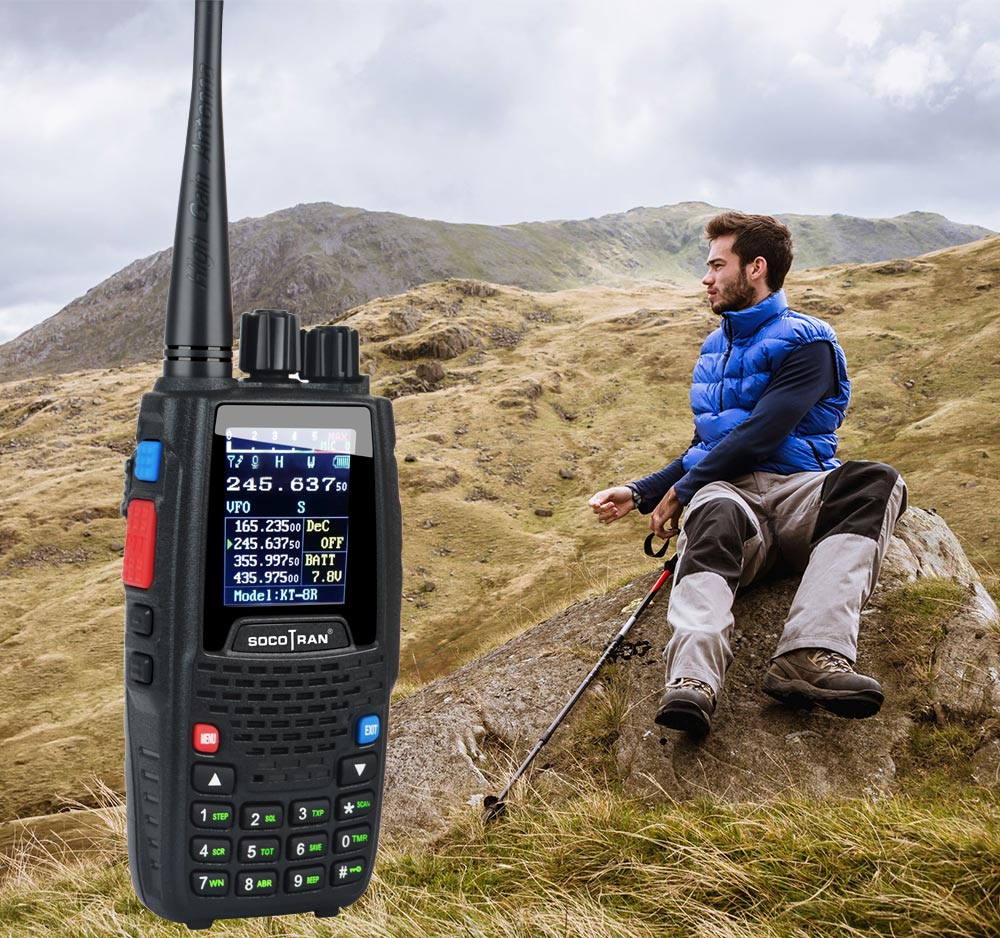 Specification:
General
Frequency Range

VHF: 136-174MHz, 220-260MHz

UHF: 400-480MHz, 350-390MHz

Channel Capacity

200 Channels

Frequency Stability

±2.5ppm

Frequencyl Step

2.5K/5.0K/6.25K/10.0K//12.5K/25.0KHz

Working Voltage

7.4V DC±15%

Squelch Setup

CARRIER / CTCSS / DCS / 5Tone / 2Tone / DTMF

Antenna impedance

50ohm

Operating Temperature

-20~+60℃

Dimension(W*H*D)

128*62*35mm

Weight

230g

Receiver
Wide Band

Narrow band

Sensitivity

≤0.25μν

≤0.35μν

Channel chioce

≥70dB

≥60dB

Intermodulation

≥65dB

≥60dB

Spurious Rejection

≥70dB

≥70dB

Audio response

+1~~3dB(0.3~3KHz)

+1~~3dB(0.3~2.55KHz)

Signal to noise ratio

≥45dB

≥40dB

Audio distortion

≤5%

Audio output power

≥1W±10%
Transmitter
Wide Band

Narrow band

Output power

4W

Modulation Mode

16KΦF3E

11KΦF3E

Channel Power

≥70dB

≥60B

Signal noise ratio

≥40dB

≥36dB

Parasitic harmonic

≥60dB

≥60dB

Audio response

+1~~3dB(0.3~3KHz)

+1~~3dB(0.3~2.55KHz)

Audio distortion

≤5%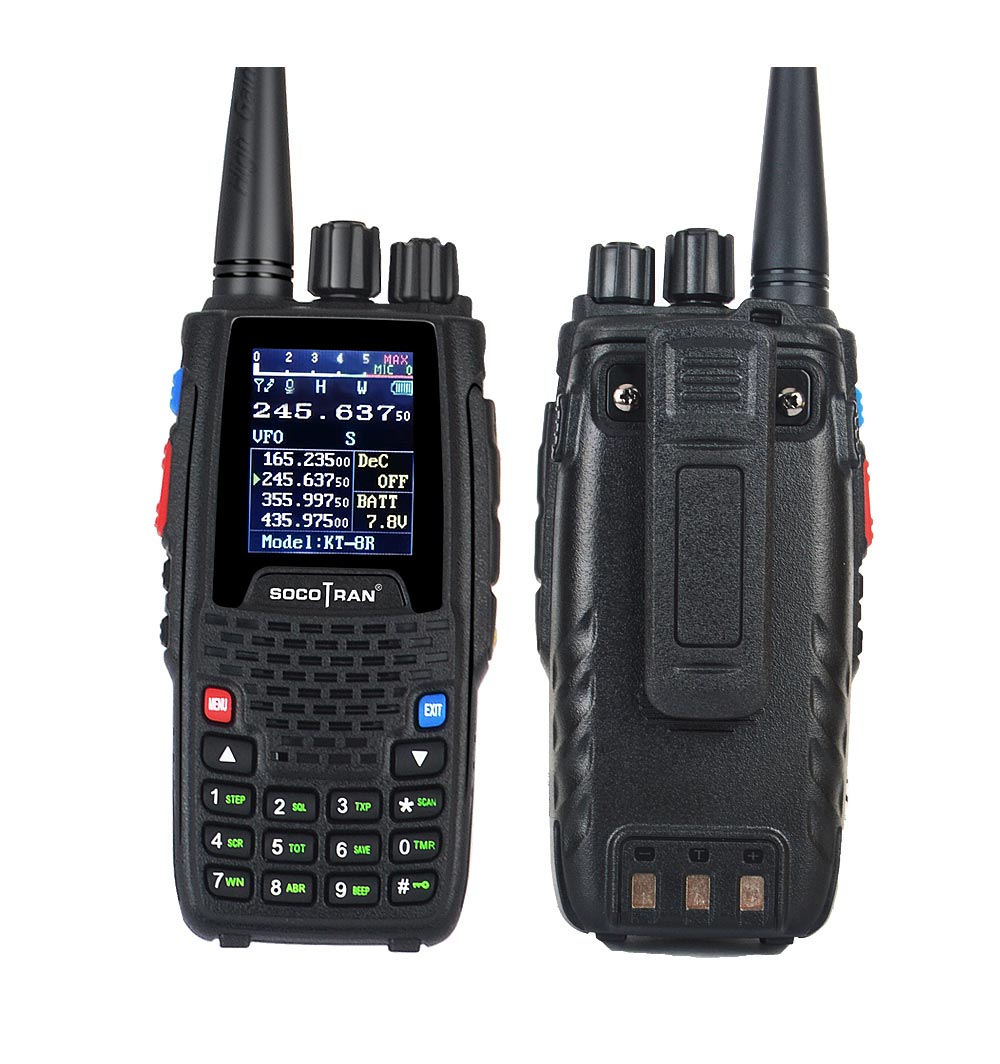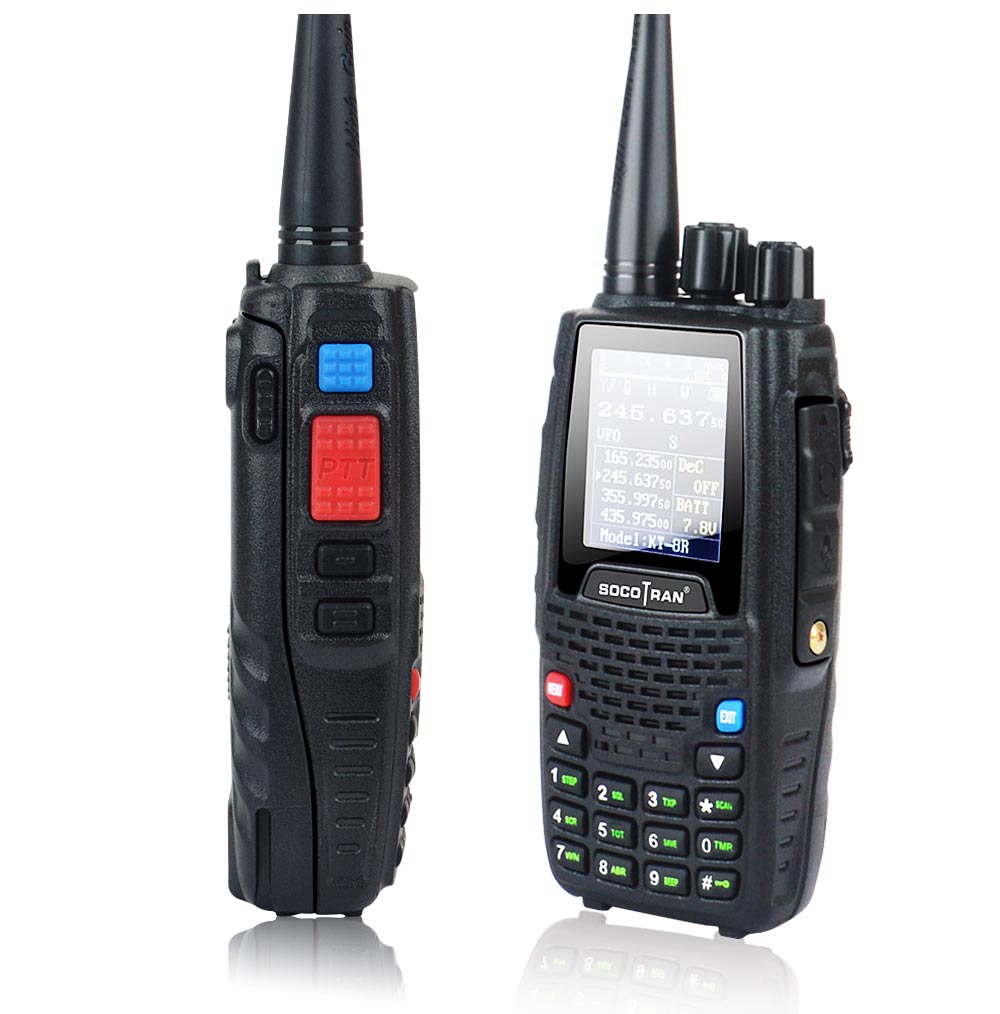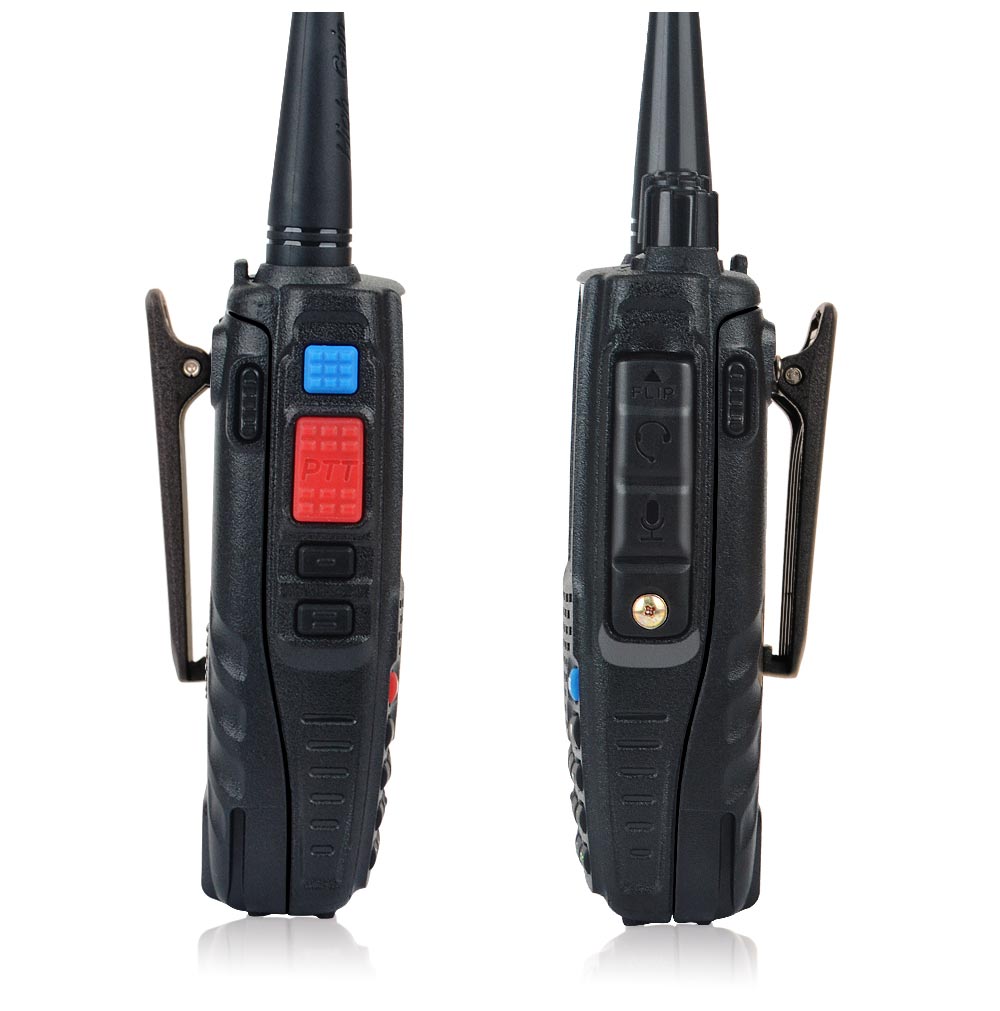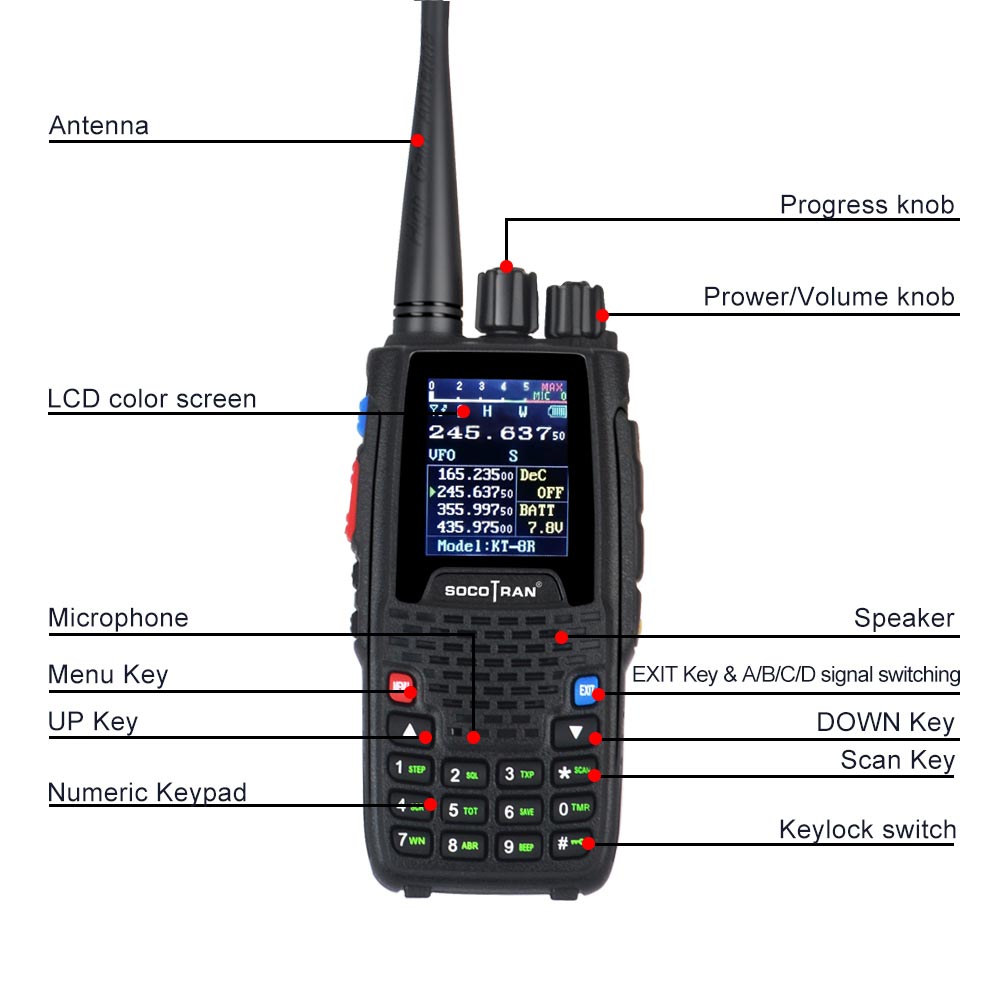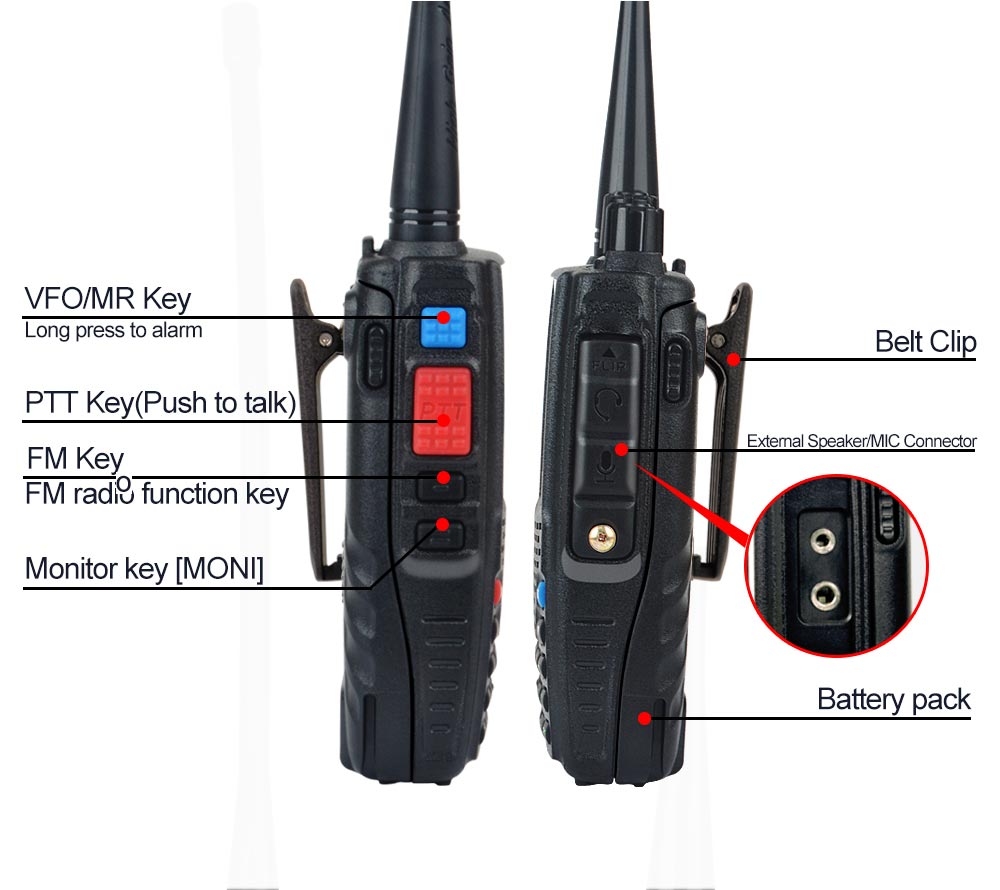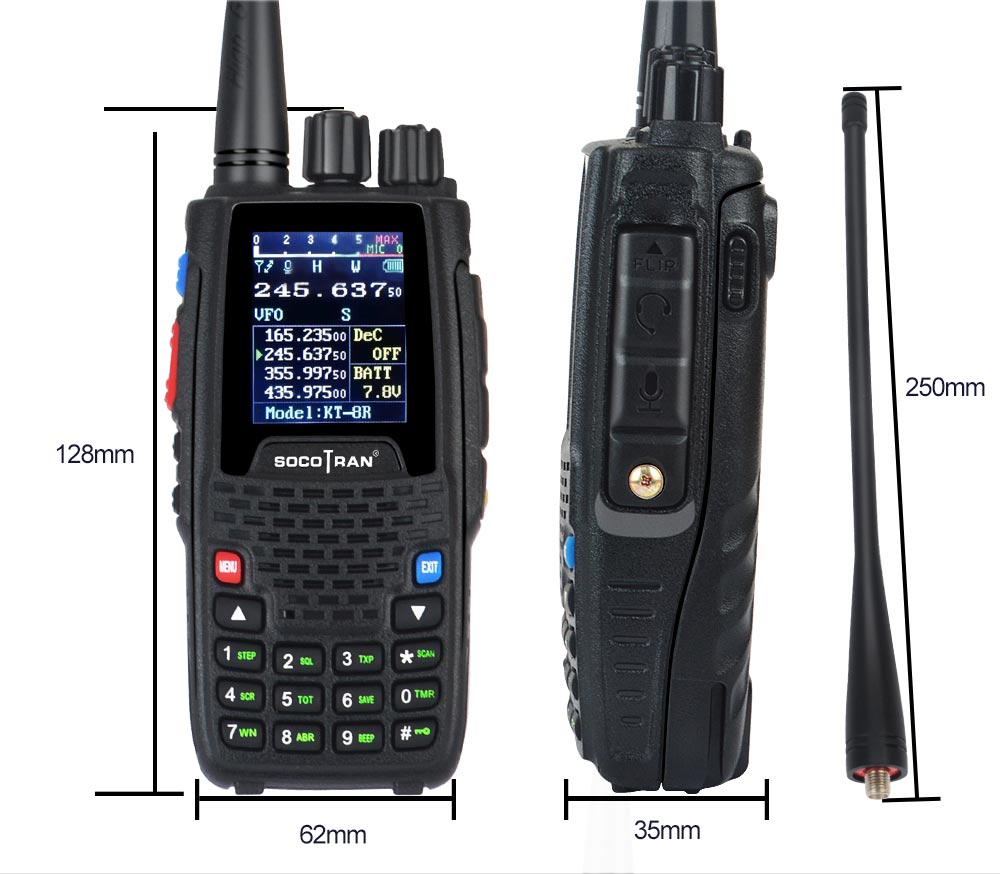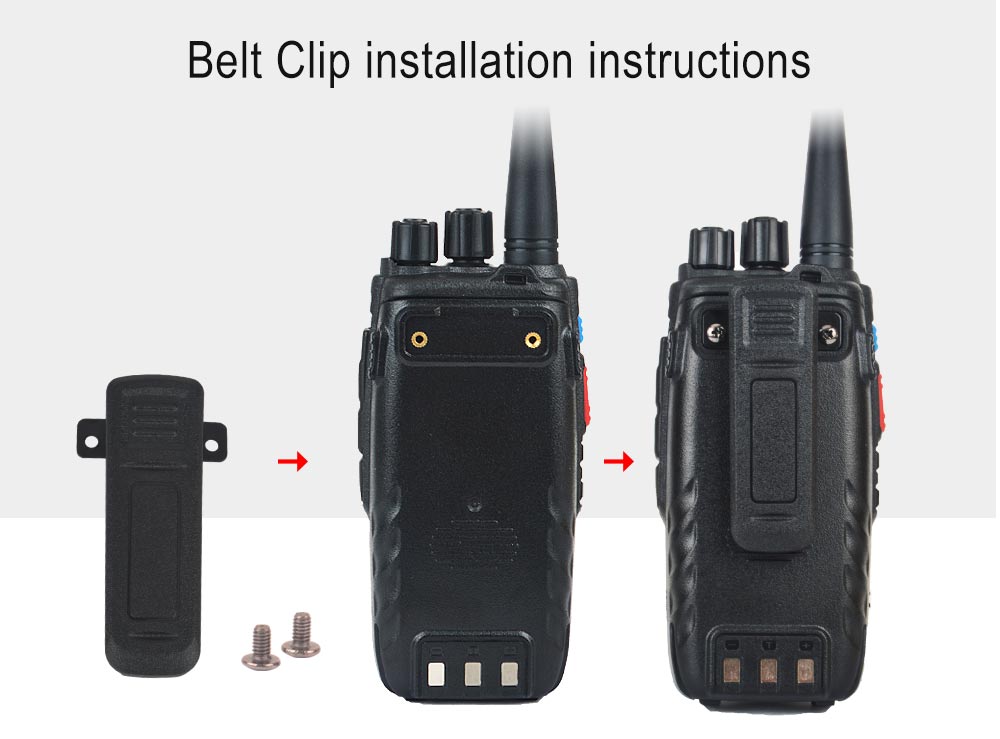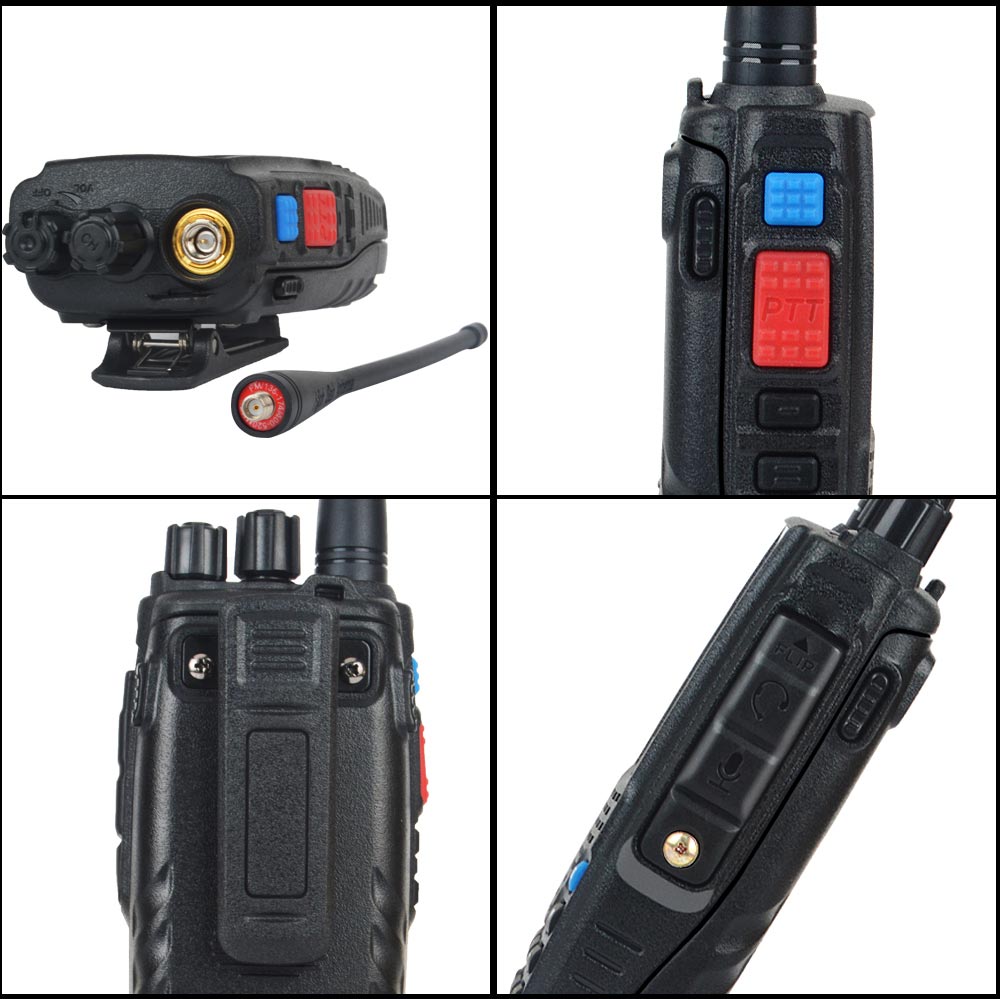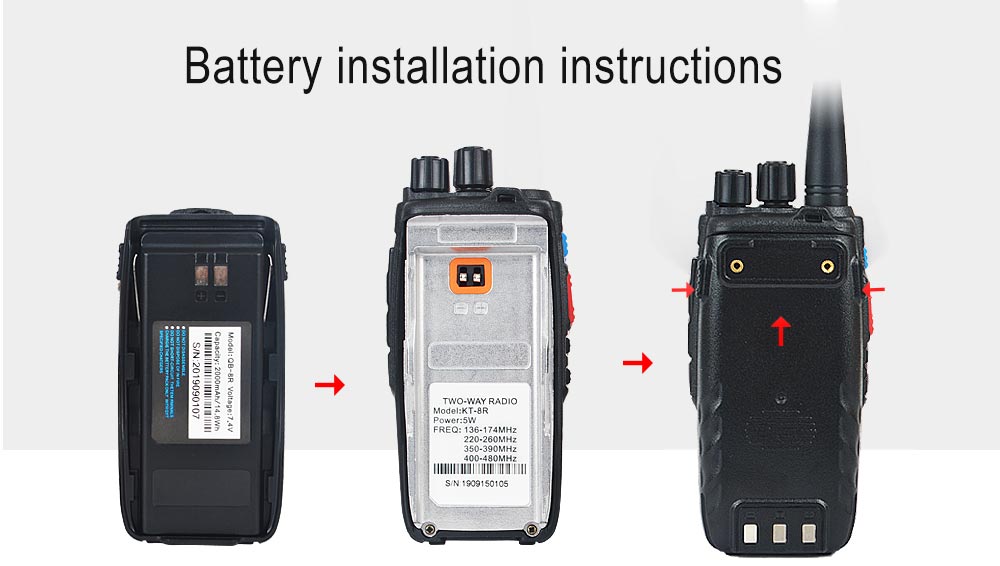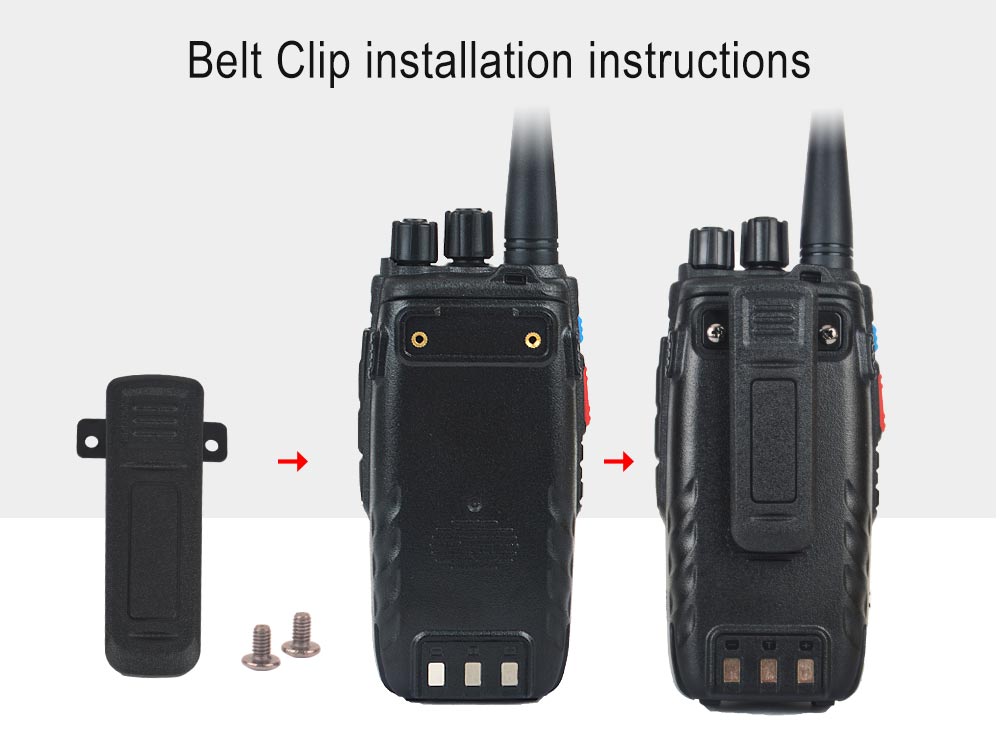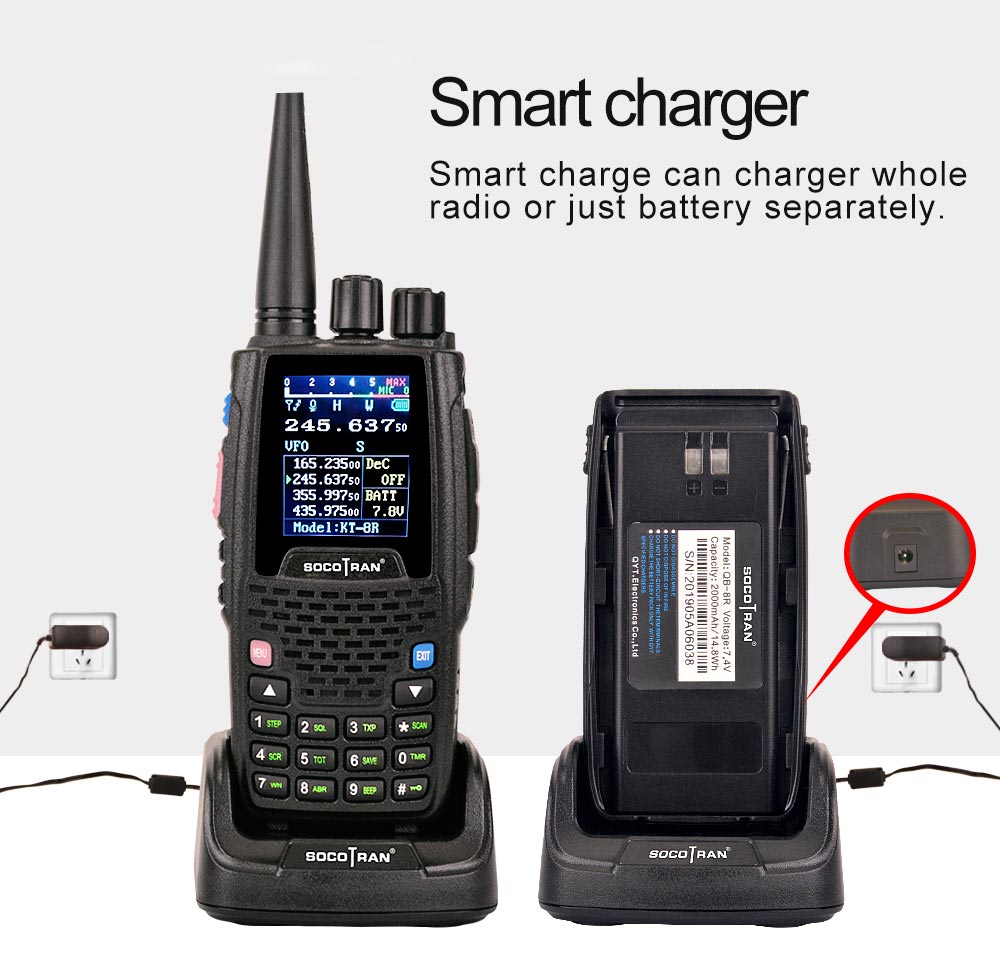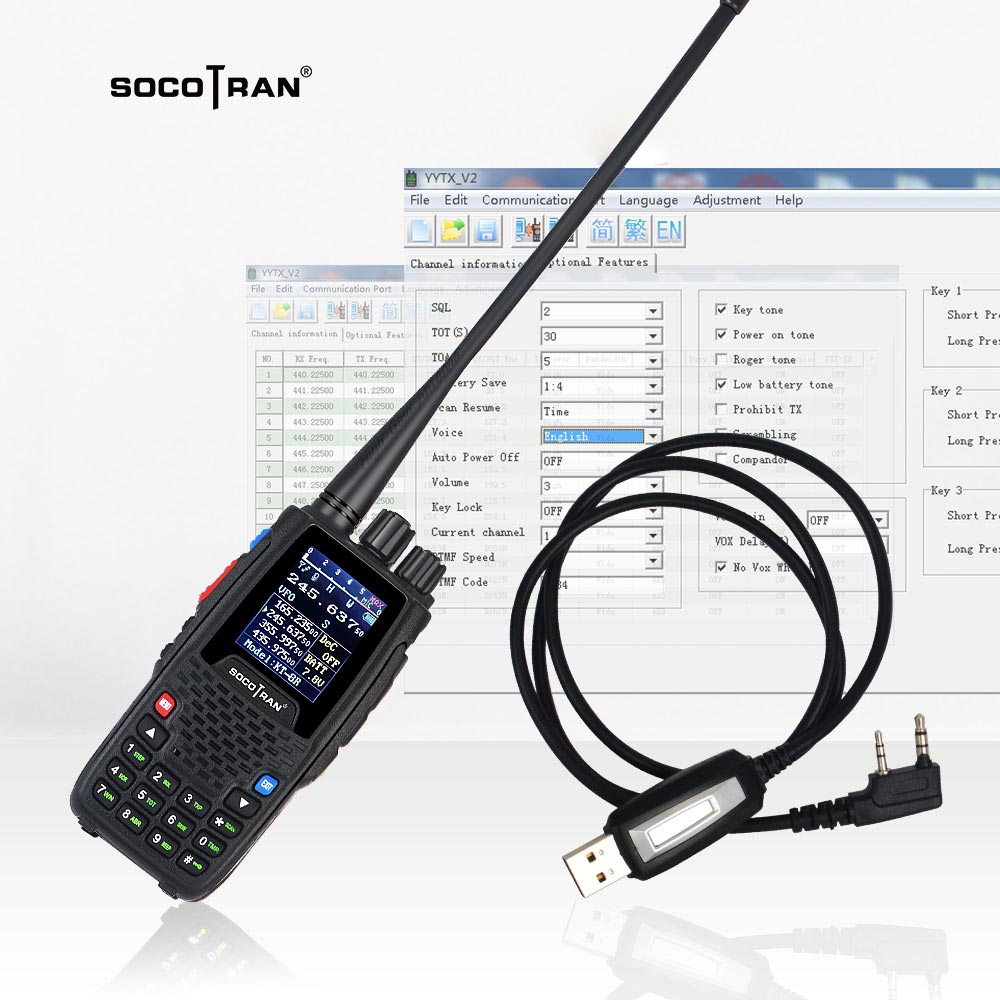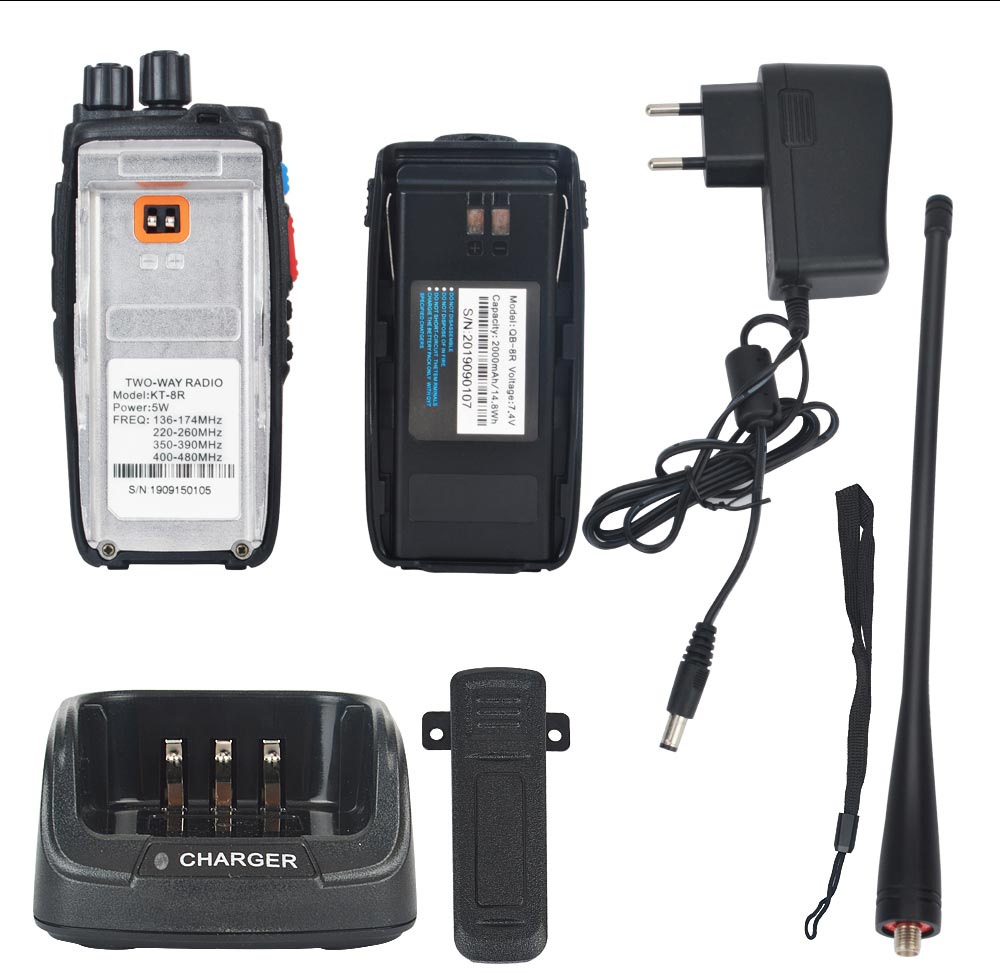 Standard package:
1× KT-8R Quad Band Radio
1× 7.4V 2000mAh Li-ion Battery Pack
1×  SMA-Female Quad Band High Gain Antenna
1× Belt Clip
1× ENG Manual
1× Desktop Charger ( 100V ~ 240V ) with Correct Adapter for your Country
1× Wrist Strap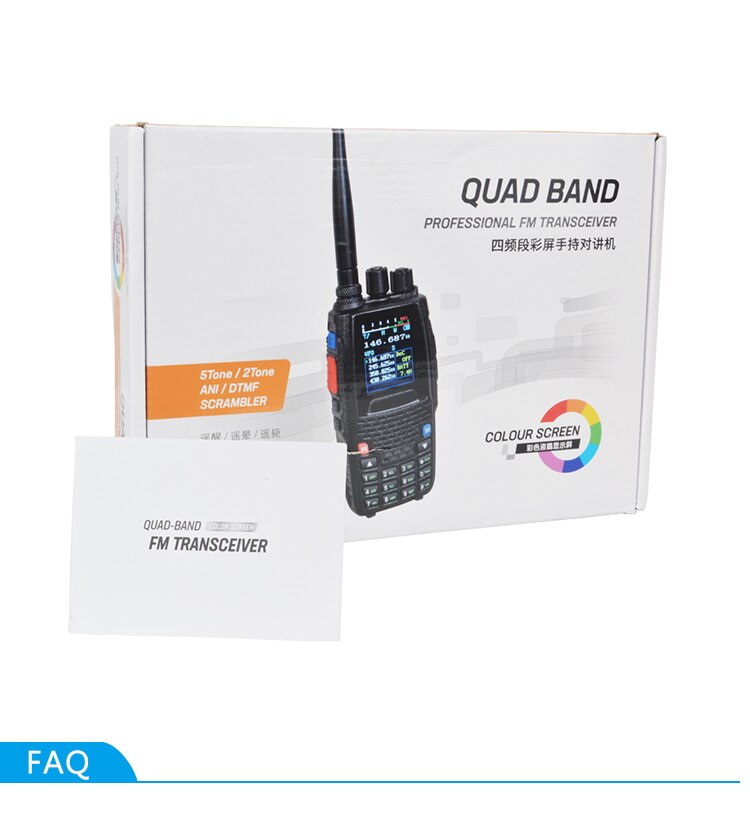 Q1:Can I use this radio wih my radio frequency 446MHz.
A1:Yes,this radio is support Quad Band,VHF: 136-174MHz, 220-260MHz
UHF: 400-480MHz, 350-390MHz.
 
Q2.Can I Standby two different frequency in the same time?
A2:Yes,the most you can set up to standby 4 frequency,Transmit Multi Receive,please refer to page 15 of the manual.
 
Q3.Is this radio with Programming software ?
A3:If you need the Programming Software,please write message us and leave your email,so we can send it to you.
 
Q4.Where can I get the usb programming cable?
A4:We sell with Standard package and Standard package add programming cable,when you order,you can choose it.
Q5.How to program with software?
A5:You can program in computer.
Q6.Is Connectivity a K type.
A6:Yes,the connect port for programming cable is K type.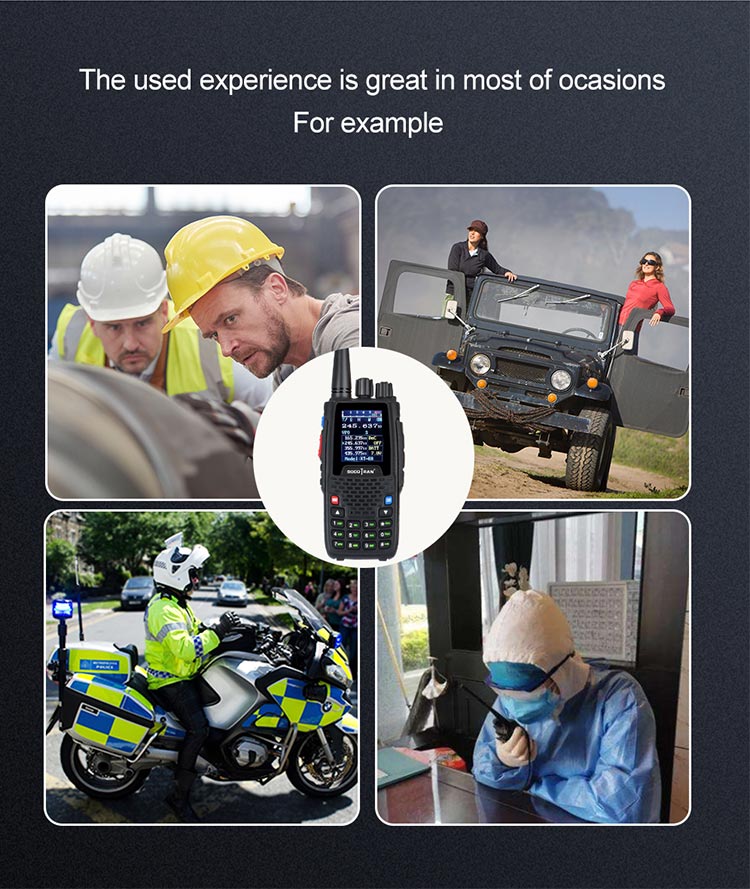 VOX function
VOX function is also called Hands Free,with vox function, you can talk directly to the walkie talkie microphone without pressing the PTT button, and the signal will be transmitted automatically once your voice is detected. KT-8R walkie talkie has 10 VOX sensitivity levels. The higher the level, the more sensitive the VOX response will be
Language
Support English / Chinese, you can set up in the display screen menu.
Monitor Both VFO & MR Modes
You can toggle from VFO and MR (Memory Recall) mode by pressing the [VFO/MR] button.
The VFO/MR mode will only toggle on the current selected A/B/C/D line -while the other channel lines will remain on channel or memory mode as they were selected.
This allows you to monitor channel and frequency mode simultaneously.
Channel selection
There are two modes of operation: Frequency (VFO) mode,and Channel or Memory (MR) mode.For everyday use,Channel (MR) mode is going to be a whole lot more practical than Frequency (VFO) mode. However,Frequency (VFO) mode is very handy for experimentation out in the field.
Frequency (VFO) mode is also used for programming channels into memory.For details on how to program your transceiver see Chapter " Programming".
Ultimately which mode you end up using will depend entirely on your use case.